WELCOME!  The Santa Clarita Valley Rose Society, in Southern California near Los Angeles, was founded in 1992. Our rose society members reside all over the U.S. and love roses for garden and display. We hope you find our rose society web site informative.  

COME TO OUR ROSE SOCIETY MEETING:
 The 2nd Sunday of each month, except July & August, 2:30 p.m. at 
SCV Senior Center (map)
, 22900 Market St., Newhall, California. Featuring guest speakers on rose topics such as fertilizing and planting roses, door prizes, raffles, a Little Rose Show. We welcome all visitors to our rose society!    
HOW TO JOIN:
Annual membership dues in our rose society are $20 per family per calendar year, which includes 9 issues of our award-winning newsletter "Rose Ecstasy" e-mailed.Please send check payable to SCVRS to Kitty Belendez, 21133 Kingscrest Drive, Santa Clarita, CA 91350. 
TOTAL VISITORS:  3,361,097

 03.30.01

  Photos © Copyright Kitty Belendez 

© Copyright 2001-2014  Kitty Belendez. 

All rights reserved. 

  For questions about 

Santa Clarita Valley Rose Society, contact:

President: *Candy LaChance

1st VP/Rose Show: **Kitty Belendez

2nd VP/Membership: Cristina Navarro

3rd VP/Ways & Means: **Bob Belendez

4th VP/Programs: *Elissa Siefert

Secretary: Beverley Wexler

Treasurer **Bob Belendez

Directors:  *Charles Maness, Teresa Mathers

 Carolyn Monday, **Steve Jones

Barbara Grimm, Jan Parsoneault

Bulletin Editor & Webmaster: **Kitty Belendez

Hospitality: Barbara Grimm

  DENOTES *CONSULTING ROSARIAN or

**MASTER CONSULTING ROSARIAN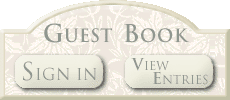 Updated March 10, 2014
This year's Santa Clarita Valley Rose Society "Wild West" rose show will be held on Saturday, November 1, 2014,  at William S. Hart Park in Newhall, CA. Hundreds of rose bloom will be on display in vases. There is no charge to enter roses in this rose society rose show or to view the exhibits. The public is welcome to attend our rose society rose show free of charge.

Miniature Rose 'Bee's Knees'

Gold Medal Winning Web Site

The Santa Clarita Valley Rose Society is a Non-Profit Educational Organization

Serving the Needs of Rose Gardeners